Pranitha Subhash is an Indian actress and model who predominantly works in Kannada, Telugu and Tamil film industries. She will also be making her Bollywood debut 'Bhuj: The Pride of India which also stars Ajay Devgn, Sanjay Dutt, Sonakshi Sinha and Saiee Manjrekar in the pivotal roles. Born and brought up in Bangalore, Pranitha started her career as a model before venturing into the big-screen debut.
Let's check out Pranitha Subhash Wiki, Pranitha Subhash Biography, Pranitha Subhash Filmography, Pranitha Subhash Age, Pranitha Subhash Birthday, Pranitha Subhash Unknown Facts, Pranitha Subhash Biodata and more.
---
Early Life and Careers:
Pranitha Subhash was born on 17 October 1990 to a Kannada speaking family in Bangalore, Karnataka. As of 2020, Pranitha Subhash's age is 30 years. She is the daughter of Subhash and Jayashri. She did her education at her native Bangalore, Karnataka, India.
Pranitha Started her career a model before venturing into the showbiz industry. In 2010, she made her big-screen debut with 'Porki' alongside Darshan Thoogudeep. The same year, she debuted into Telugu film industry with 'Em Pillo Em Pillado'. In 2011, she marks her Kollywood debut with 'Udhayan' alongside Arulnithi Tamilarasu. After several Kannada, Telugu and Tamil films, Pranitha Subhash is now making Bollywood debut with 'Bhuj: The Pride of India' and 'Hungama 2' movies.
---
Personal Info:
Real Name
Pranitha Subhash
Stage Name
Pranitha Subhash
Profession(s)
Actress, Model
Birthday
17 October 1990
Age
30 years
Father Name
Subhash
Mother Name
Jayashri
Birthplace
Bangalore, Karnataka, India
Hometown
Bangalore, Karnataka, India
Current City
Bangalore, Karnataka, India
Debut
Kannada: Porki (2010)
Telugu: Em Pillo Em Pillado (2010)
Tamil: Udhayan (2011)
Hindi: Bhuj: The Pride of India (2020)
Zodiac sign
Libra
Food Habit
Vegetarian
Marital status
Single
Hobbies & Interest
Dance, Reading, Watching movies, Travelling
Religion
Hindu
Nationality
Indian
Pranitha Subhash Instagram
Instagram
Pranitha Subhash Facebook
Facebook
Pranitha Subhash Twitter
Twitter
Pranitha Subhash Youtube
Youtube
---
Lesser Known Facts / Rumors/ Controversies
Pranitha Subhash is the daughter of Subhash (Physician) and Jayashri (Gynaecologist).
She pursued a career in modelling before plunging into films.
Her parents run a hospital in Bangalore.
She is the only child of her parents.
She is the brand ambassador of various popular brands like Joyalukkas, SVB Silks Salem, Bombay Jewellery, Sri Lakshmi Jewellery, and RS Brothers.
In 2013, she was signed as the ambassador of team Karnataka Bulldozers in the Celebrity Cricket League in its third season.
In 2014, she was selected as the ambassador along with Anu Prabhakar for the Jewels of India – a fashion jewellery exhibition in Bangalore.
She was also the brand ambassador of Jewels Exotica.
She won several awards for her work in cinema such as Santosham Jury Award & CineMAA Awards Face of the year for the film Attarintiki Daredi and Edison Award for Best Supporting Actress for the film Masss (2015).
She co-owns a restaurant on Lavelle Road, Bangalore.
She started her film journey in 2010 with a Kannada film, 'Porki', after she also ventured into Tamil and Telugu industries, and emerges as one of the most sought after actresses in the South Indian films.
In 2020, she will be making her Bollywood debut with two films, Bhuj: The Pride of India and Hungama 2.
---
Additional information
Does Pranitha Subhash know cooking? – No.
Does Pranitha Subhash smoke? – Not known.
Does Pranitha Subhash drinks alcohol? – Not known.
Does Pranitha Subhash go to the gym? – Yes.
Who is Pranitha Subhash's boyfriend ( Pranitha Subhash's lover)? – Not known.
Who is Pranitha Subhash's husband? – Unmarried.
Pranitha Subhash's shoe size is 8.
Pranitha Subhash's height is 5'6″
Pranitha Subhash' father name is Subhash.
Pranitha Subhash' mother name is Jayashri.
Pranitha Subhash' birthday date is 17 October 1990.
As of 2020, Pranitha Subhash' age is 30 years.
Pranitha Subhash' hometown is Bangalore, Karnataka.
Pranitha Subhash' mother tongue is Kannada
---
Pranitha Subhash Filmography (Movies List):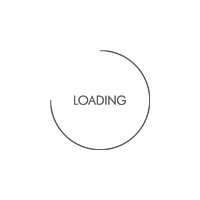 [list-posts movie_tag="Pranitha-Subhash"]
---
Tags: Pranitha Subhash, Pranitha Subhash wiki, Pranitha Subhash biography, Pranitha Subhash age, Pranitha Subhash birthday, Pranitha Subhash bio, Pranitha Subhash biodata, Pranitha Subhash personal info, Pranitha Subhash filmography, Pranitha Subhash Networth, Pranitha Subhash boyfriend, Pranitha Subhash husband, Pranitha Subhash lover, Pranitha Subhash family, Pranitha Subhash mother, Pranitha Subhash father, Pranitha Subhash sister, Pranitha Subhash brother, Pranitha Subhash spouse, Pranitha Subhash height, Pranitha Subhash facebook, Pranitha Subhash instagram, Pranitha Subhash twitter, Pranitha Subhash linkedin, Pranitha Subhash snapchat, Pranitha Subhash tiktok, Pranitha Subhash phone number, Pranitha Subhash mobile number, Pranitha Subhash email, Pranitha Subhash actress, Pranitha Subhash Photos, Pranitha Subhash upcoming movies, Pranitha Subhash movie list, Pranitha Subhash birthday, Pranitha Subhash home address
---
To report a factual error in any of the posts on FilmiFeed.com , please use this form. We endeavor to be promptly responsive in correcting errors in the material published on digital platforms. You can also use the follwoing email to report directly: